Incredible Charts Free Charting Software
Download Incredible Charts Pro software free and enjoy free data*, suitable for students and casual browsers rather than active traders or investors.
Incredible Charts
Free Data
Free Data
World Indices (after 7pm ET)
Commodities (after 24-hours)
Premium Data * (delayed on the free service)
NYSE, NASDAQ, OTCBB and OTC Markets
Australia: ASX stocks, ETOs and warrants
United Kingdom: LSE
Canada: TSX and Venture Exchange
Forex & Precious Metals
Charting Features
Over 100 indicators *
Powerful stock screener *
Data adjusted for stock splits
Up to 30 years of history
Online Convenience
Not restricted to one computer
No time-consuming daily downloads
No wasted hours maintaining data files
No data loss if your hard disk crashes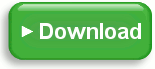 *Footnotes
OTCBB and OTC stocks that rarely trade are removed.
Forex and Precious Metals data consists of latest bid prices collected from major banks.
Data histories are adjusted for stock splits and other corporate actions which normally distort indicator signals and lead to incorrect trading decisions.
Premium data is delayed 30-days on the free service.
The free service offers a wide array of basic indicators and stock screen filters, but premium indicators and filters are only available to subscribers.
Full stock screens features and results are only available to subscribers.
A 5-day free trial of Incredible Charts Premium Service, with one-minute updates and premium indicators and stock screen filters, is available for new users.